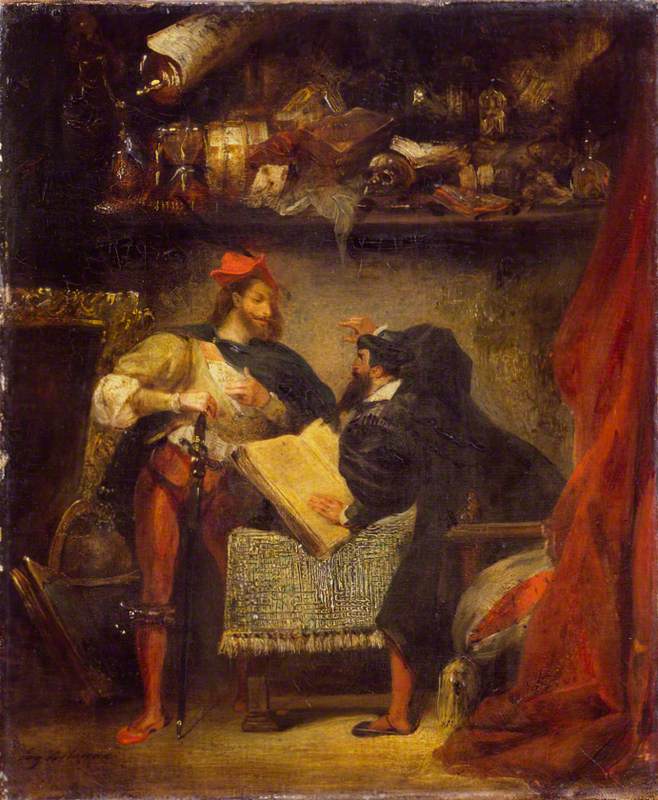 Arutperunjothi Agaval: Couplet: 595
பிணக்கும் பேதமும் பேயுல கோர்புகல்
கணக்கும் தீர்த்து எனைக் கலந்த நல் நட்பே
Algebra
Of
Avidyā,
Arithmetic
Of
Ignorance,
Mephistophelian
Machinations
Of
Mammon,
Covetous
Calculations,
Permutations
Of
Divisions,
Disparities,
Disputes,
Discords,
Deals
Of
Deceit,
Devised,
Designed,
Propagated,
By
Devils,
Devilish
Worldlings,
Dispelled,
Dissolved,
Destroyed,
In
Divine
Union
Formed
By the OmniLight True Friend!
Note: This autobiographical couplet testifies to Ramalingam's annihilation of the algebra of Avidyā, or ignorance, and its permutations, produced and propounded by devils and devilish worldlings (Tamil: பேயுலகோர் – pey ulagor), by the supreme compassion of OmniLight. In this couplet, Ramalingam addresses the OmniLight as the true friend who helped him to dispel the algebra of Avidyā, or ignorance, and its permutations of division, disparity, discord, etc.
In his own words, this was the result of intense, one-pointed aspiration for the OmniLight, sustained inner austerity of renunciation of distracting worldly desires, and the development of compassion for living beings.
The Arutperunjothi Agaval is Ramalingam's magnum opus of enlightenment poetry composed in 798 couplets in 1872.
In later posts, I will offer commentaries on these verses.