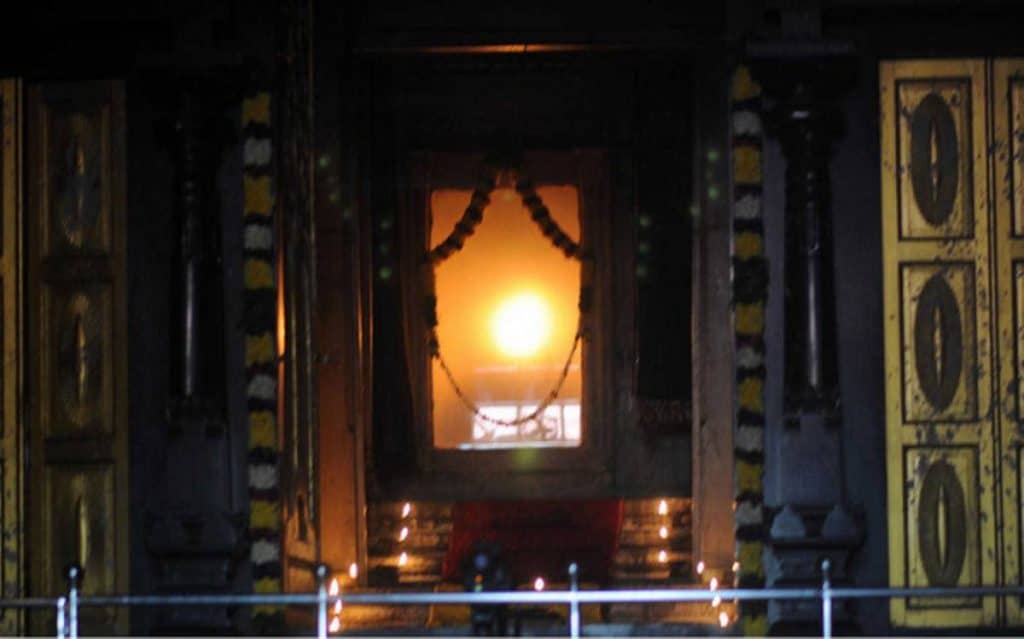 Symbol of Divine Light in the சத்திய ஞான சபை (Sathiya Gnana Sabhai) or The Great Hall of Truth-Knowledge, a place of special manifestation of OmniLight.
Arutperunjothi Agaval: Couplet: 522
கணநிலை யவற்றின் கருநிலை யனைத்துங்
குணமுறத் தெரித்துட் குலவுசற் குருவே!
Stellar
Structure,
State,
Source,
Or
Origin,
Organized,
Revealed
Supremely,
Rejoicingly,
By
Indwelling,
Resplendent
OmniLight Real Guru!
Note: The term "கருநிலை" refers to the "embryo" of the formation of stars. It is remarkable that in this couplet, composed in 1872, Ramalingam anticipates a discovery of twentieth century science by indicating that stars are formed in "embryos". We now know that these are nebulas or interstellar clouds of dust and gas.
The Arutperunjothi Agaval is Ramalingam's magnum opus of spiritual enlightenment poetry composed in 798 couplets in 1872. In later posts, I will offer commentaries on these verses.