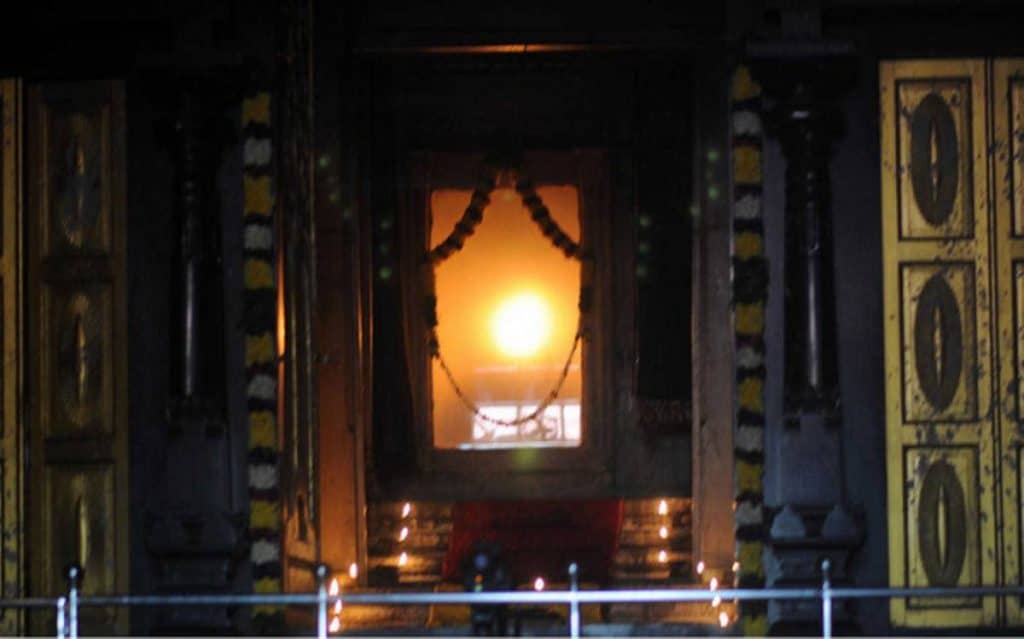 Arutperunjothi Agaval: Couplet: 767
அலகிலாத் தலைவர்க ளரசுசெய் தத்துவ
உலகெலாம் விளங்க வோங்குசெஞ் சுடரே!
Divine
Flame,
Orb
Of
Light,
Which
Illuminates,
Pervades,
And
Expands,
In
The
Worlds
Of
Tattvas,
Or
Fundamental
Elements,
Categories,
Ruled
By
Innumerable
Intelligent
Governors,
OmniLight Of Supreme Compassion!
Notes:
This couplet in the concluding part of the Arutperunjothi Agaval again affirms the existence of innumerable intelligent governors (Tamil: அலகிலாத் தலைவர்கள்) of the worlds of Tattvas (Tamil: தத்துவம் or Tattuvam) or fundamental elements and categories of existence. The OmniLight, pervades, illuminates, and expands in all these worlds.
These higher beings and their own worlds are inaccessible to humans and extraterrestrials in our universe. Therefore, the revelations of OmniLight to Ramalingam, as expressed in these couplets, are the only sources of our conceptions of their existence.
The Arutperunjothi Agaval is Ramalingam's magnum opus of spiritual enlightenment poetry composed in 798 couplets in 1872. In later posts, I will offer commentaries on these couplets.