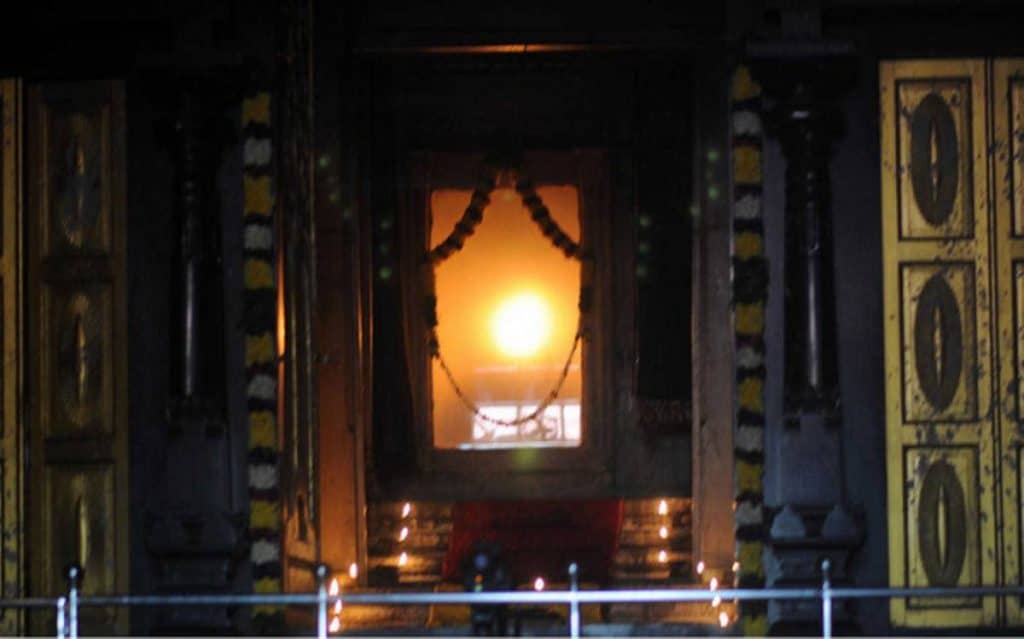 Arutperunjothi Agaval: Couplet: 654
தாழ்வெலாந் தவிர்த்துச் சகமிசை யழியா
வாழ்வெனக் களித்த வளரொளி மணியே!
Gem
Of
Ever-Growing
Resplendence,
Which
Averted
My
Descent
Into
The
Depths
Of
Inner
Poverty,
Despair,
And
Degradation,
And
Bestowed
On
Me
The
Immortal
Life
On
The
Summit
Of
The
Universe,
OmniLight Of Supreme Compassion!
Notes:
The Tamil expression "சகமிசை" is a compound of two words: "சகம்" (Cakam) meaning "world, universe" and "மிசை" (misai) meaning "summit". Therefore, "சகமிசை" means "summit of the universe". It contrasts with the term "தாழ்வு" (Thaazhvu) meaning "depths" (of impoverishment, despair, and degradation).
This couplet continues the series of couplets on மணி (Gemstone), மந்திரம் (Mantra), and மருந்து (Medicine). The OmniLight and its revelatory and other powers are described in terms of these three central metaphors of precious gemstone, mantra, and medicine.
The Arutperunjothi Agaval is Ramalingam's magnum opus of spiritual enlightenment poetry composed in 798 couplets in 1872. In later posts, I will offer commentaries on these couplets.