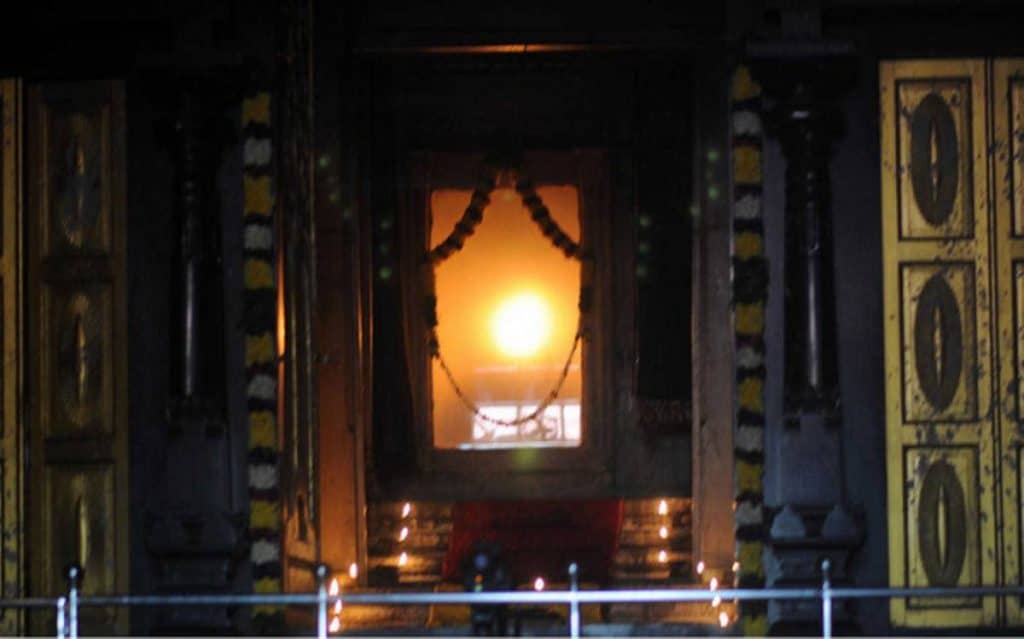 Arutperunjothi Agaval: Couplet: 663
இறந்தவ ரெல்லா மெழுந்திடப் புரியுஞ்
சிறந்தவல் லபமுறு திருவருண் மருந்தே!
The
Omnipotent
Divine
Medicine,
Which
Raises
The
Dead,
OmniLight Of Supreme Compassion!
Notes:
The Tamil phrase "இறந்தவ ரெல்லா மெழுந்திடப் புரியுஞ்" refers to the raising of the dead, i.e., bringing back the departed soul into a new body and life. In other words, it is the marvelous power of the OmniLight to bring about the reincarnation of departed souls in new bodies. It must not be conflated with the Judeo-Christian-Islamic doctrine of the "resurrection of the dead" on the "Day of Judgment".
This couplet continues the series of couplets on மணி (Gemstone), மந்திரம் (Mantra), and மருந்து (Medicine). The OmniLight and its revelatory and other powers are described in terms of these three central metaphors of precious gemstone, mantra, and medicine.
The Arutperunjothi Agaval is Ramalingam's magnum opus of spiritual enlightenment poetry composed in 798 couplets in 1872. In later posts, I will offer commentaries on these couplets.