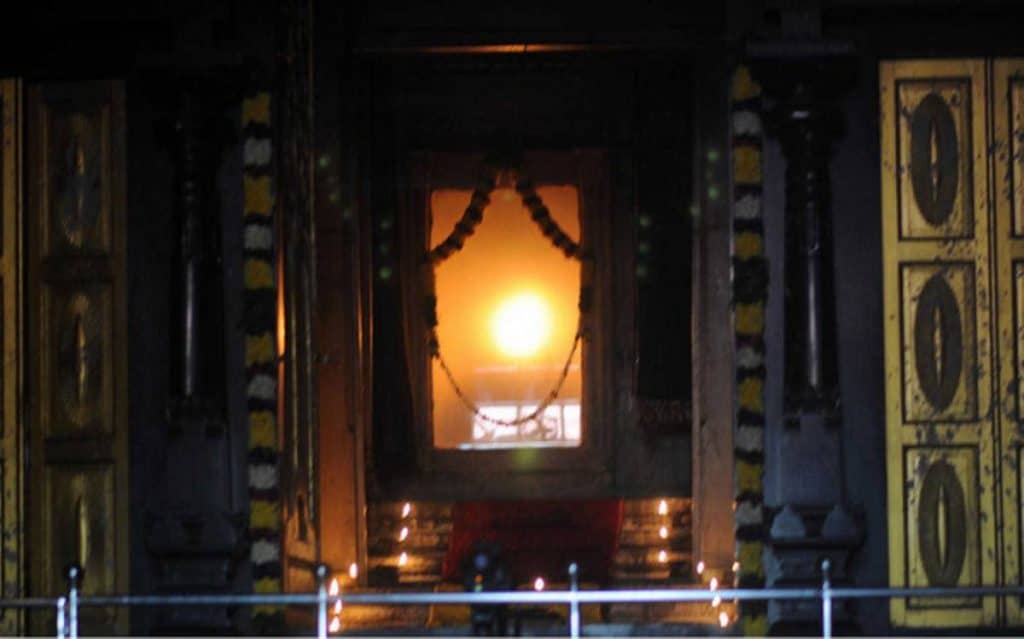 Arutperunjothi Agaval: Couplet: 666
என்றே யென்னினு மிளமையோ டிருக்க
நன்றே தருமொரு ஞானமா மருந்தே!
The
Great
Medicine
Of
Divine
Wisdom,
Which
Confers
The
Precious
Good
Of
Eternal
Youthfulness,
OmniLight Of Supreme Compassion!
Notes:
The Tamil phrase "என்றே யென்னினு மிளமையோ டிருக்க" refers to eternal youthfulness. This couplet is complementary to the previous one on the marvelous power of the OmniLight to ward off the ailment of aging.
It should be noted carefully that conquest of disease and aging, eternal youthfulness, immortality, endless bliss, and siddhi or adepthood, are all essential aspects of the supernal life based on the body of pure elements (சுத்த தேகம் – Suddha Deham) bereft of decay and disintegration. They do not pertain to this physical body constituted of impure elements subject to decay and disintegration.
This couplet continues the series of couplets on மணி (Gemstone), மந்திரம் (Mantra), and மருந்து (Medicine). The OmniLight and its revelatory and other powers are described in terms of these three central metaphors of precious gemstone, mantra, and medicine.
The Arutperunjothi Agaval is Ramalingam's magnum opus of spiritual enlightenment poetry composed in 798 couplets in 1872. In later posts, I will offer commentaries on these couplets.