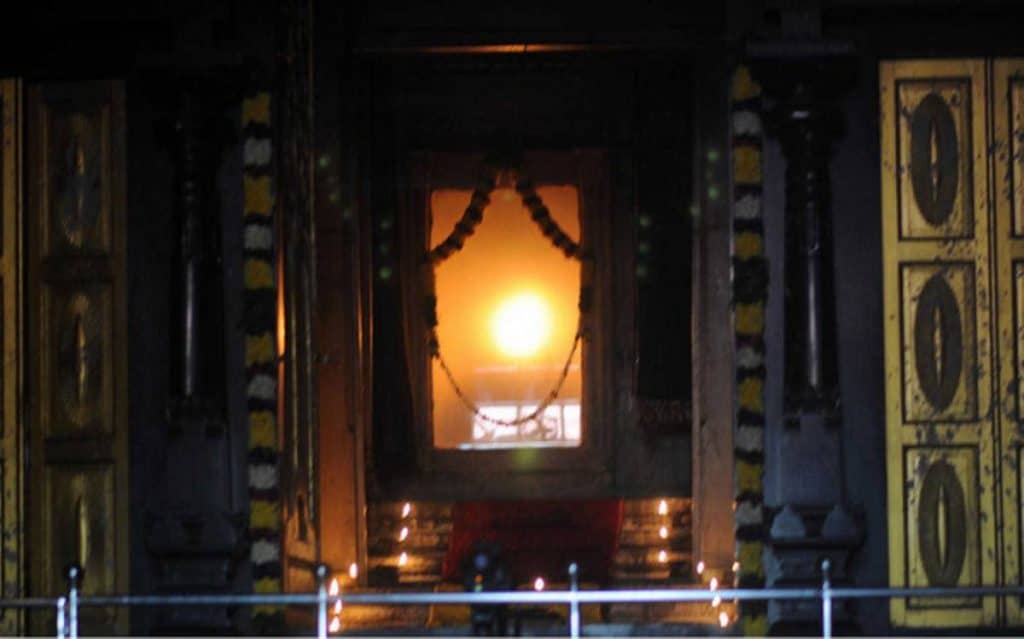 Arutperunjothi Agaval: Couplet: 751
இடுவெளி யனைத்து மியலொளி விளங்கிட
நடுவெளி நடுவே நாட்டிய விளக்கே!
The
Lamp
Of
Divine
Light,
Which
Illuminates
The
Distributive
Space
By
Centering
In
The
Central
Space,
OmniLight Of Supreme Compassion!
Notes:
This cryptic couplet affirms the reality of different kinds of spaces corresponding to different levels of reality. The term "இடுவெளி" (Iduveli) refers to the distributive space or the space in which things are distributed. It is derived from the word "இடுதல்" (Idudhal) which, in this context, means "to distribute".
"நடுவெளி" (naduveli) refers to the central space which, presumably, is the core space of all spaces.
In essence, this cryptic couplet affirms that the OmniLight is at the center of the central space to facilitate the illumination of distributive space and its contents.
This couplet continues a new series which uses the metaphor of lamp to describe the illuminative or enlightening powers of the OmniLight.
The Arutperunjothi Agaval is Ramalingam's magnum opus of spiritual enlightenment poetry composed in 798 couplets in 1872. In later posts, I will offer commentaries on these couplets.