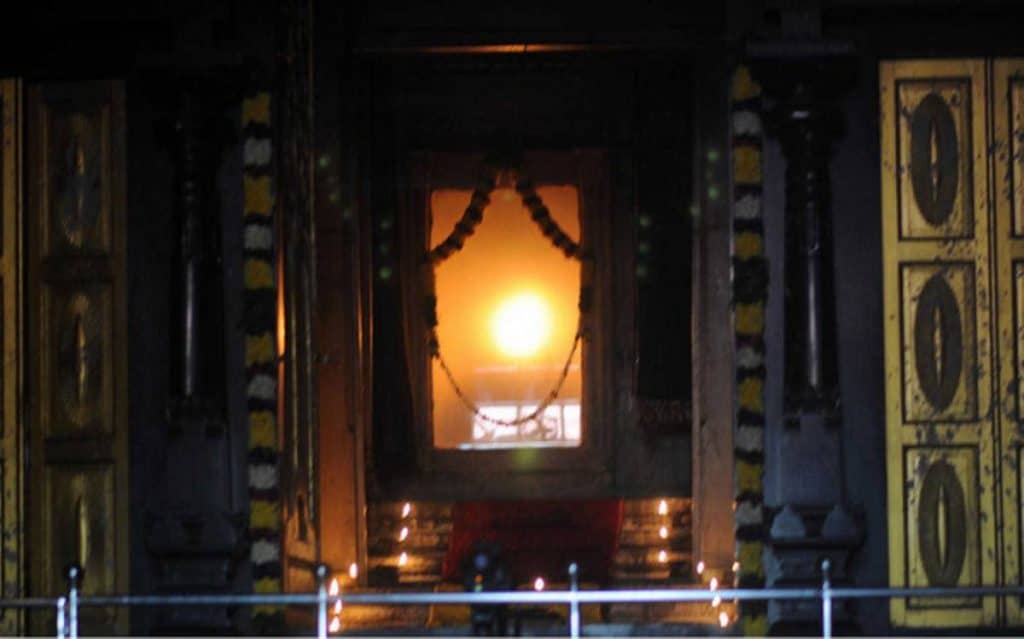 Arutperunjothi Agaval: Couplet: 754
ஆகம முடிமே லருளொளி விளங்கிட
வேகம தறவே விளங்கொளி விளக்கே!
The
Resplendent
Lamp
Of
Divine
Light,
Which
Is
Exalted
Above
The
Summit
Of
The
Agamas,
And
Destroys
The
Poisons
And
Defilements
Of
Ignorance,
OmniLight Of Supreme Compassion!
Notes:
The Agamas are the sacred texts of the Shaiva, Vaishnava, and Shakta religious and theological schools of Hinduism.
The Tamil word "வேகம்" (Waygam) at the start of the second line of this couplet refers to poisons, impurities, or defilements.
This couplet affirms that the OmniLight is exalted above the summit of the Agamas and destroys the poisons, impurities, and defilements of ignorance they seek to remove.
This couplet continues a new series which uses the metaphor of lamp to describe the illuminative or enlightening powers of the OmniLight.
The Arutperunjothi Agaval is Ramalingam's magnum opus of spiritual enlightenment poetry composed in 798 couplets in 1872. In later posts, I will offer commentaries on these couplets.