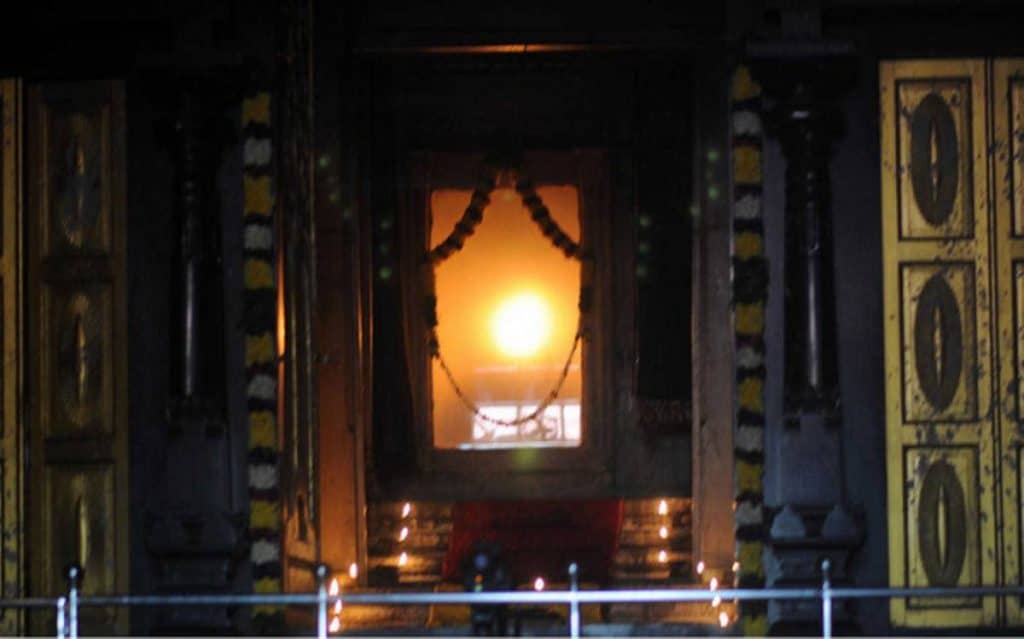 Arutperunjothi Agaval: Couplet: 758
பதியெலாந் தழைக்கப் பதம்பெறு மமுத
நிதியெலா மளித்த நிறைதிரு மதியே!
The
Divine
Full
Moon,
Which
Bestowed
The
Precious,
Fine-tuned,
Optimal
Ambrosia
Of
Water
To
Adorn
And
Nourish
The
Earth,
And
To
Enable
Life
To
Flourish,
OmniLight Of Supreme Compassion!
Notes:
The Tamil word "பதி" (padhi), in the context of this couplet, signifies the earth. "The Earth" is one of the meanings of the word "பதி".
The word "பதம்" (padham) in this couplet signifies the quality of optimality achieved by fine-tuning.
The word "அமுது" (Amoodhu) signifying divine ambrosia in a variety of forms recurs in many lines in this Arutperunjothi Agaval. It is bestowed by the OmniLight, and its highest type destroys despair, disease, decrepitude, and death.
In this couplet, the word "அமுது" (Amoodhu) refers to the (outermost) ambrosia of water which nourishes the earth and makes it beautiful. Earlier couplets in this Agaval refer to other forms of ambrosia.
The Arutperunjothi Agaval is Ramalingam's magnum opus of spiritual enlightenment poetry composed in 798 couplets in 1872. In later posts, I will offer commentaries on these couplets.