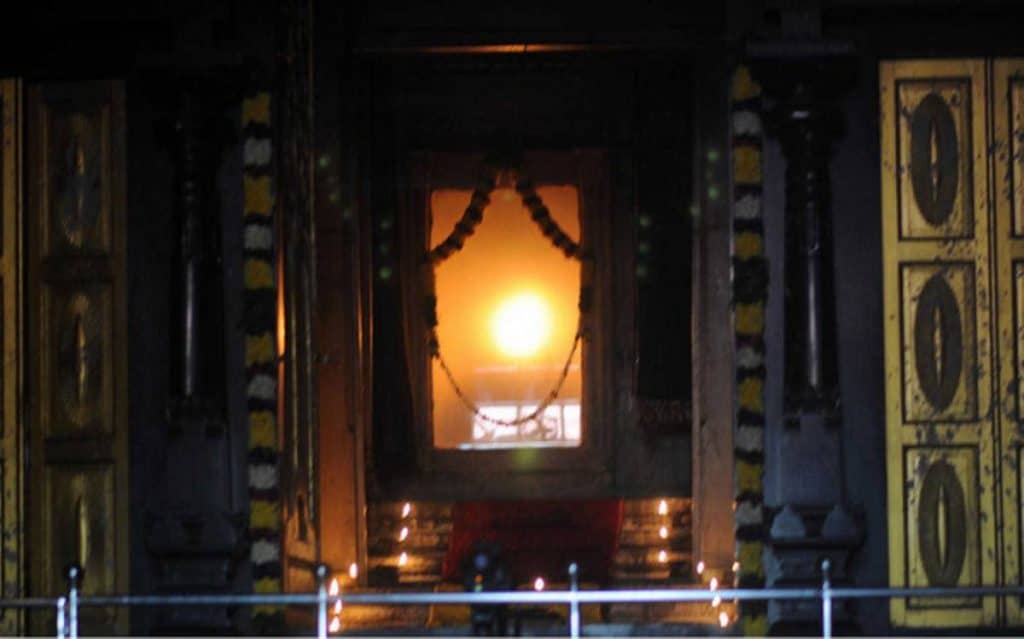 Arutperunjothi Agaval: Couplet: 762
உளங்கொளு மெனக்கே யுவகைமேற் பொங்கி
வளங்கொளக் கருணை மழைபொழி மழையே!
Outpouring
Rain
Of
Divine
Compassion,
Which
Overflowed
In
Abundance
Of
Delight
Even
In
My
Parsimonious
And
Limited
Heart,
Mind,
And
Soul,
And
Made
Them
Flourish,
OmniLight Of Supreme Compassion!
Notes:
This couplet continues the pentad of couplets (five couplets) which use rain as a symbol of the cleansing and rejuvenating powers of the outpouring compassion of the OmniLight.
The Tamil expression "உளங்கொளு மெனக்கே" consists of two key words "உளம்" (ulam) and "கொள்" (kol). The word "உளம்" (ulam) refers to the inner being consisting of heart ("seat of emotions"), mind (instrument of awareness and thought), and soul (the self or subject of inner and outer experiences and agent of decisions and actions). The word "கொள்" (kol) means "to obtain", but also refers to "a small measure of weight used in ancient times". The latter meaning suggests parsimony and limitation of capacity.
Hence, the conjunction of "உளம்" (ulam) and "கொள்" (kol) suggests the interpretation "parsimonious and limited heart, mind, and soul". The expression "எனக்கே" (enakay) following these two words means "even to me" rather than "only to me". Ramalingam uses this word "எனக்கே" (enakay) in some couplets in the Agaval to express his astonishment and gratitude that even a person of his humble stature or caliber could receive the benediction of OmniLight.
The Arutperunjothi Agaval is Ramalingam's magnum opus of spiritual enlightenment poetry composed in 798 couplets in 1872. In later posts, I will offer commentaries on these couplets.