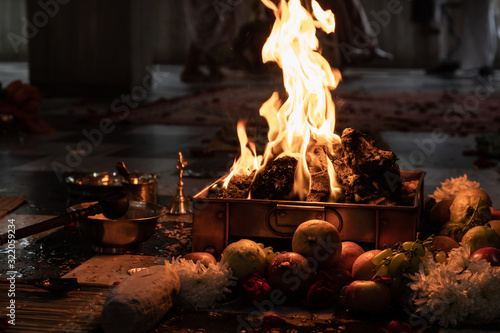 Arutperunjothi Agaval: Couplet: 773
எண்ணிய வெண்ணிய வெல்லாந்தர வெனுள்
நண்ணிய புண்ணிய ஞானமெய்க் கனலே!
Sacred
Fire
Of
Truth
And
Wisdom,
Which
Approached
Me
Intimately
In
My
Inner
Being
To
Fulfill
All
My
Intentions,
OmniLight Of Supreme Compassion!
Notes:
This couplet continues the pentad of couplets (five couplets) which use fire (Tamil: கனல் – kaṉal) as a symbol of OmniLight and its transformative and wish-fulfilling powers. It affirms that the Sacred Fire of OmniLight intimately approached Ramalingam in his inner being to fulfill all his intentions.
The Tamil word "நண்ணிய" at the start of the second line of this couplet signifies intimacy or closeness. The rhyming word "புண்ணிய" which follows, in this context, signifies the sacred.
The Arutperunjothi Agaval is Ramalingam's magnum opus of spiritual enlightenment poetry composed in 798 couplets in 1872. In later posts, I will offer commentaries on these couplets.