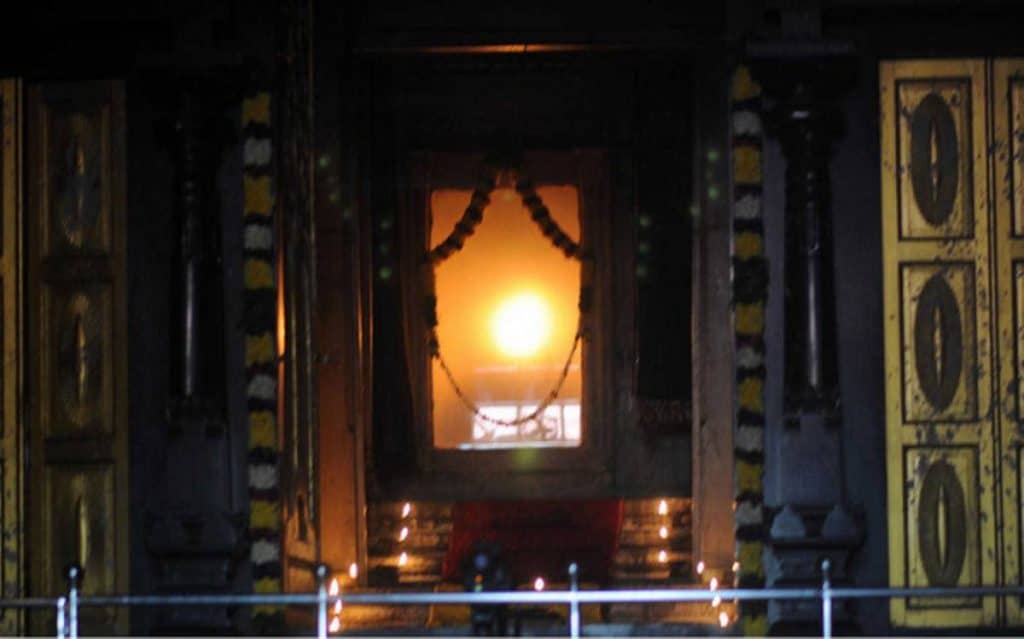 Arutperunjothi Agaval: Couplet: 681
விண்ணியற் றலைவரும் வியந்திட வெனக்குப்
புண்ணியப் பயனாற் பூத்தசெம் பொன்னே!
Resplendent
Gold
Treasure,
Which
Bloomed
In
My
Soul
To
The
Astonishment
Of
Even
The
Cosmic
Governors,
As
A
Result
Of
My
Accrued
Moral
Merit,
OmniLight Of Supreme Compassion!
Notes:
The expression "விண்ணியற் தலைவர்" refers to the celestial or cosmic governors. Several couplets in this Agaval affirm their existence. They are classes of governors of processes of creation, protection, regulation (inclusive of apparent destruction), obscuration, and revelation, in all the worlds.
This couplet continues the series of couplets on the maximal excellence of the nature of OmniLight. These couplets also invoke gold and its aspects to convey this maximal excellence of the nature of OmniLight. The imperishable and immaculate nature of the OmniLight Gold is also contrasted with the perishable and imperfect nature of mundane gold.
The Arutperunjothi Agaval is Ramalingam's magnum opus of spiritual enlightenment poetry composed in 798 couplets in 1872. In later posts, I will offer commentaries on these couplets.