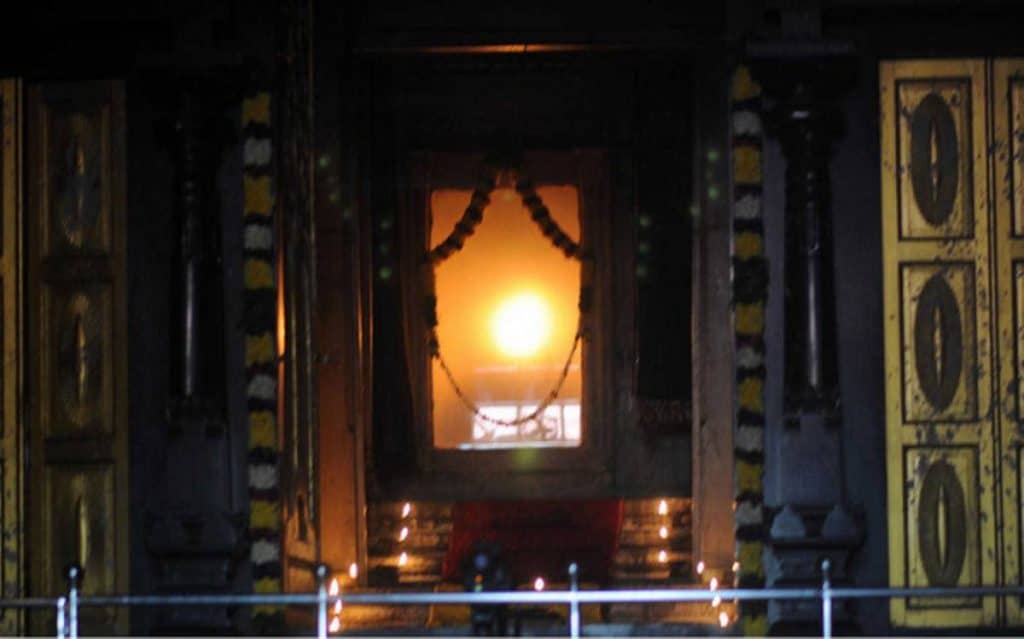 Symbol of OmniLight in the சத்திய ஞான சபை (Sathiya Gnana Sabhai) or The Great Hall of Truth-Knowledge, a place of special manifestation of OmniLight.
Arutperunjothi Agaval: Couplet: 685
ஊழிதோ றுழி யுலப்புறா தோங்கி
வாழியென் றெனக்கு வாய்த்த நன்னிதியே!
Inexhaustible
Treasure-Chest,
Which
Became
My
Indubitable
Gain,
Never
Depleted,
Deficient,
Nor
Destroyed
Even
With
The
Passing
Of
Aeons,
OmniLight Of Supreme Compassion!
Notes:
This series of couplets invokes the symbol of an inexhaustible treasure chest (Tamil: நிதி or Nidhi) to convey the maximal excellence of the nature of OmniLight.
The Arutperunjothi Agaval is Ramalingam's magnum opus of spiritual enlightenment poetry composed in 798 couplets in 1872. In later posts, I will offer commentaries on these couplets.