சத்திய ஞான சபை (Sathiya Gnana Sabhai) or The Great Hall of Truth-Knowledge, and place of special manifestation of OmniLight, designed by Ramalingam without any formal training in architecture. It was constructed in 1871 and opened to the public in January 1872. It has no anthropomorphic idols or images.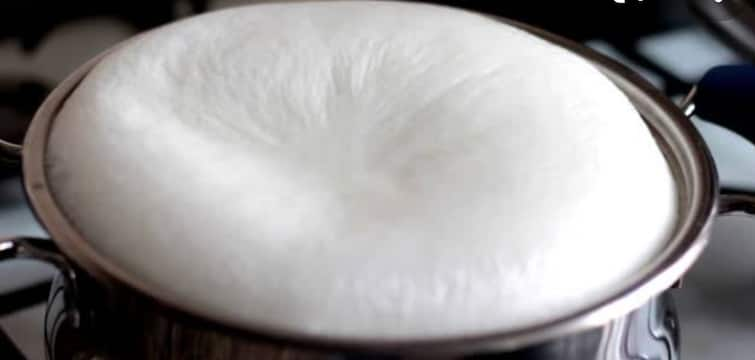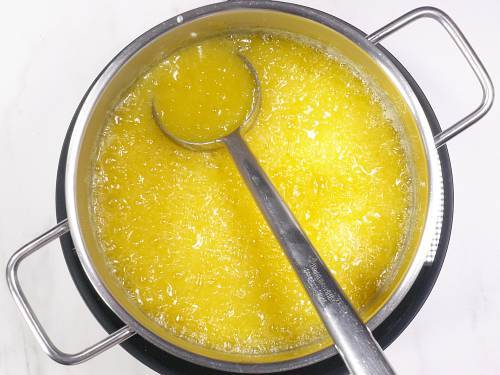 Arutperunjothi Agaval: Couplet: 709
பதம்பெறக் காய்ச்சிய பசுநறும் பாலே
இதம்பெற வுருக்கிய விளம்பசு நெய்யே!
Well-Boiled,
Aromatic
Milk,
Well-Clarified,
Fragrant,
Ghee
Obtained
From
The
Fresh
Milk
Of
A
Young
Cow,
OmniLight Of Supreme Compassion!
This couplet continues to invoke beneficial and delicious natural substances to convey the bliss and benevolence of the OmniLight.
Ghee has more nutrients than standard clarified butter. It is used in the herbal preparations of Ayurveda, the ancient Indian system of healing concerned with longevity extension and vigor of the body.
In picking these delicious natural substances, such as fruits, milk, ghee, honey, and so forth to celebrate the manifestations of the bliss and benevolence of OmniLight, Ramalingam is also recommending them for their delectable and beneficial effects.
The Arutperunjothi Agaval is Ramalingam's magnum opus of spiritual enlightenment poetry composed in 798 couplets in 1872. In later posts, I will offer commentaries on these couplets.