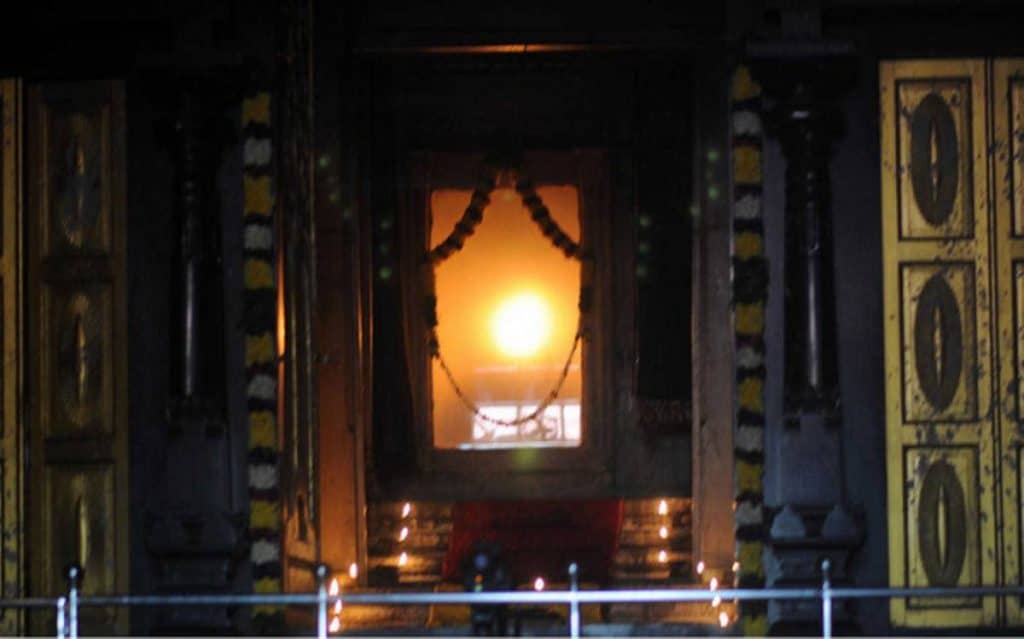 Symbol of OmniLight in the சத்திய ஞான சபை (Sathiya Gnana Sabhai) or The Great Hall of Truth-Knowledge, a place of special manifestation of OmniLight.
Arutperuntjothi Agaval: Couplet: 727
வாய்துடித் தலறிட வளர்செவித் துணைகளிற்
கூயிசைப் பொறியெலாங் கும்மெனக் கொட்டிட!
Lips
Trembling,
Mouth
Uttering
A
Loud
Cry,
Ears
Drummed
With
Sweet
Sounds,
OmniLight Of Supreme Compassion!
Notes:
This couplet continues the series of couplets which describe Ramalingam's extraordinary realization of the OmniLight. It is unique in the annals of religious or mystical experience. It is noteworthy that several of these couplets describe the transformations in his body occurring as a result of this extraordinary realization.
The Arutperunjothi Agaval is Ramalingam's magnum opus of spiritual enlightenment poetry composed in 798 couplets in 1872. In later posts, I will offer commentaries on these couplets.