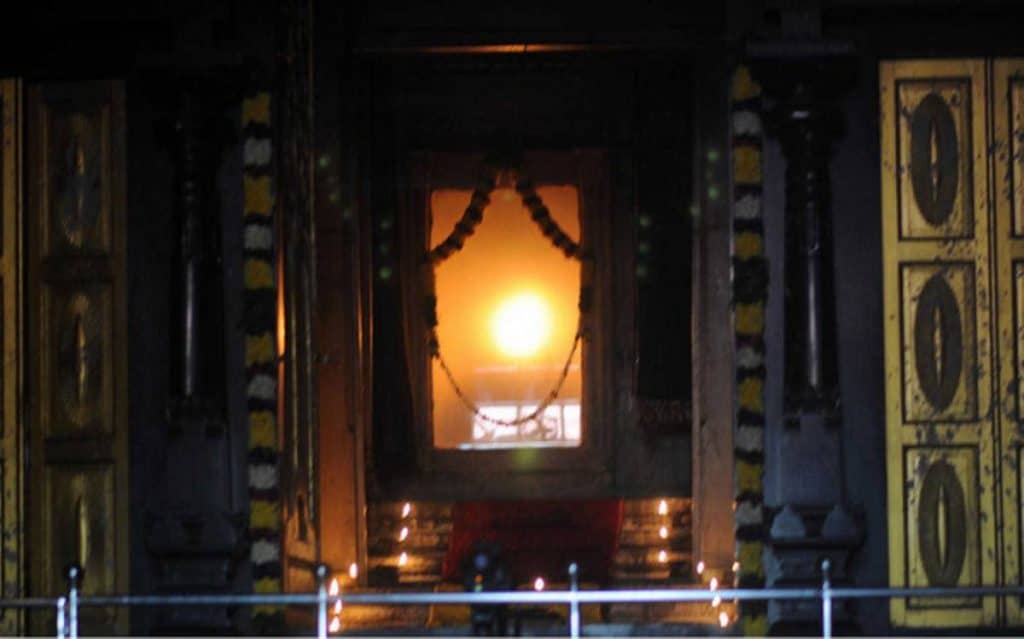 Symbol of OmniLight in the சத்திய ஞான சபை (Sathiya Gnana Sabhai) or The Great Hall of Truth-Knowledge, a place of special manifestation of OmniLight.
Arutperunjothi Agaval: Couplet: 741
தன்வச மாகித் ததும்பிமேற் பொங்கி
என்வசங் கடந்த என்னுடை யன்பே!
Love
Treasure,
Autonomously
Pervading,
Overflowing,
And
Expanding
Beyond
My
Being,
OmniLight Of Supreme Compassion!
Notes:
This couplet continues the series of couplets which describe Ramalingam's extraordinary realization of the OmniLight. It is unique in the annals of religious or mystical experience.
After the previous couplets on the physical transformations accompanying Ramalingam's extraordinary experience and realization, this couplet continues to describe other transformations in his being.
It affirms that all of these transformative experiences pertain to the Treasure of Love, the OmniLight.
The Arutperunjothi Agaval is Ramalingam's magnum opus of spiritual enlightenment poetry composed in 798 couplets in 1872. In later posts, I will offer commentaries on these couplets.